Earth Animal Herbal Flea & Tick Dog Collar is a natural method of protecting your pets. It uses natural powerful herbs and essential oils to gently and effectively protect against fleas and ticks. It has a pleasant minty scent and can be effective for up to 3 months. This collar works without the use of chemical pesticides. It is veterinary formulated and infused with a blend of aromatic herbs and essential oils with a fresh, minty fragrance. Virginia Cedarwood Oil and Peppermint Oil are the key ingredients, and are both gentle oils that are non-offensive to your dogs. Approved and tested by EPA as a safe alternative to harmful pesticide collars.

Effective for up to 3 months
Approved and tested by EPA
Safe, non-toxic
Veterinary formulated
Made in USA
SMALL fits neck up to 20 inches - MEDIUM up to 23 inches - LARGE up to 29 inches
Ingredients: Cedarwood Oil 4.3%, Peppermint Oil 4.3%. Inert Ingredients: Almond Oil, Nylon, Zinc Stearate.
View full details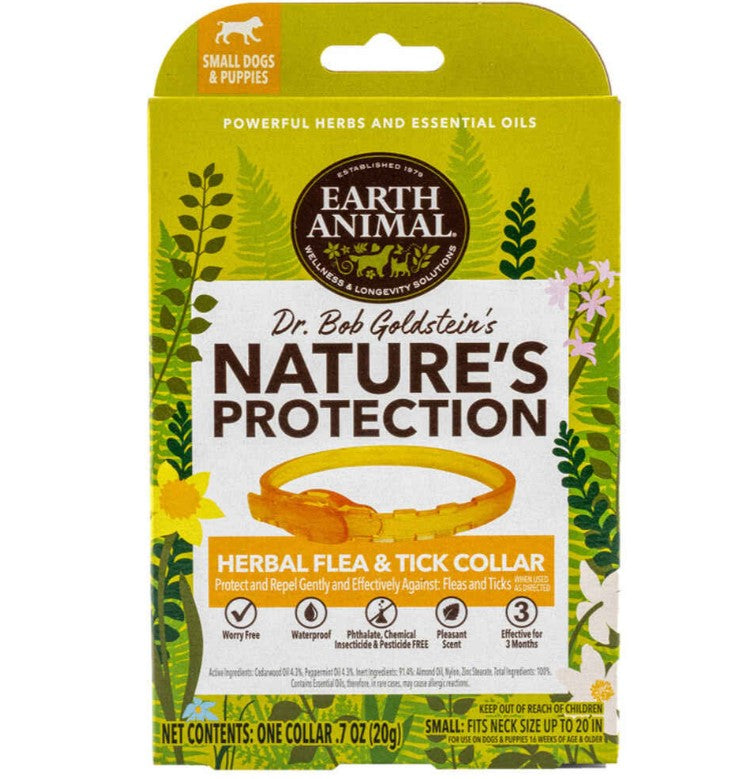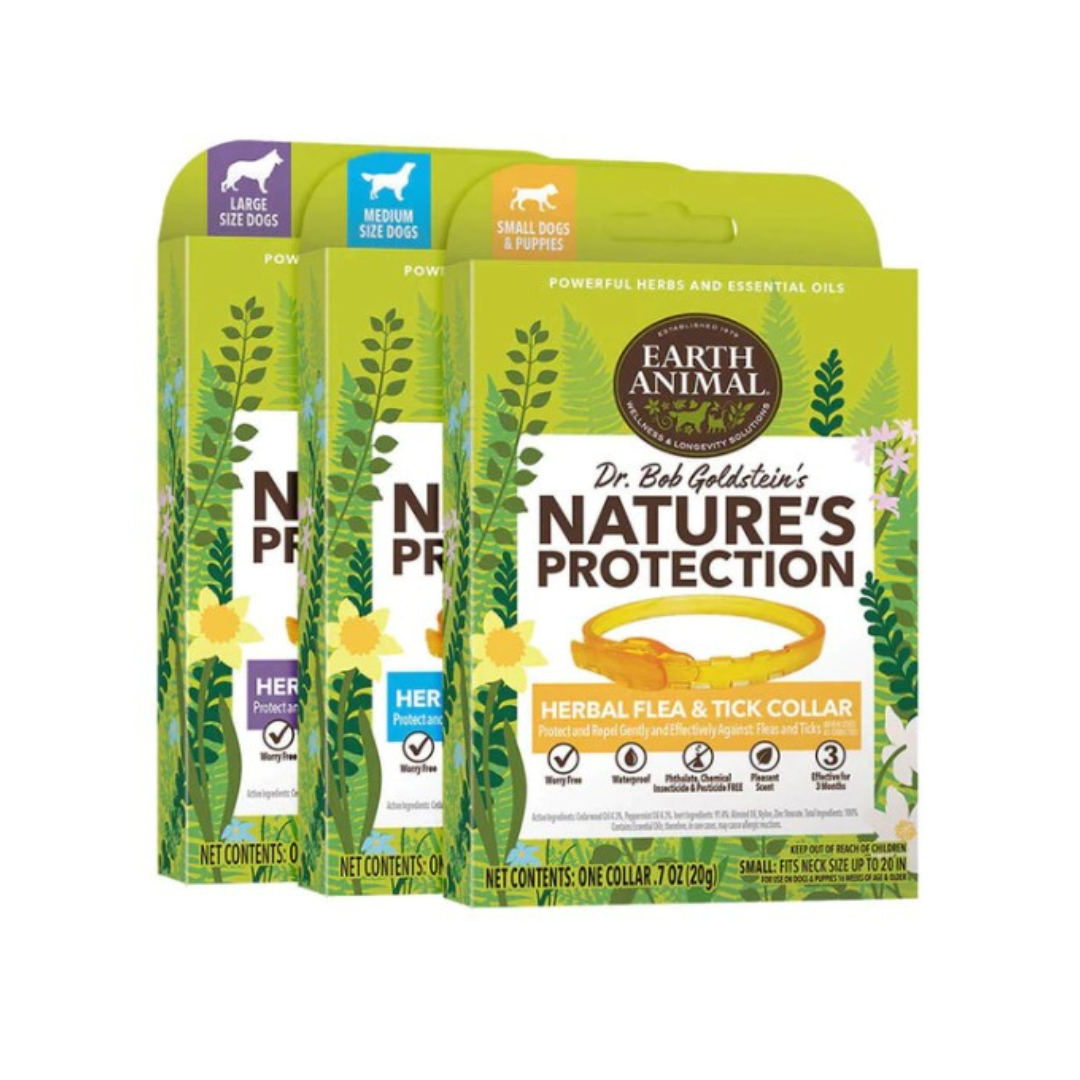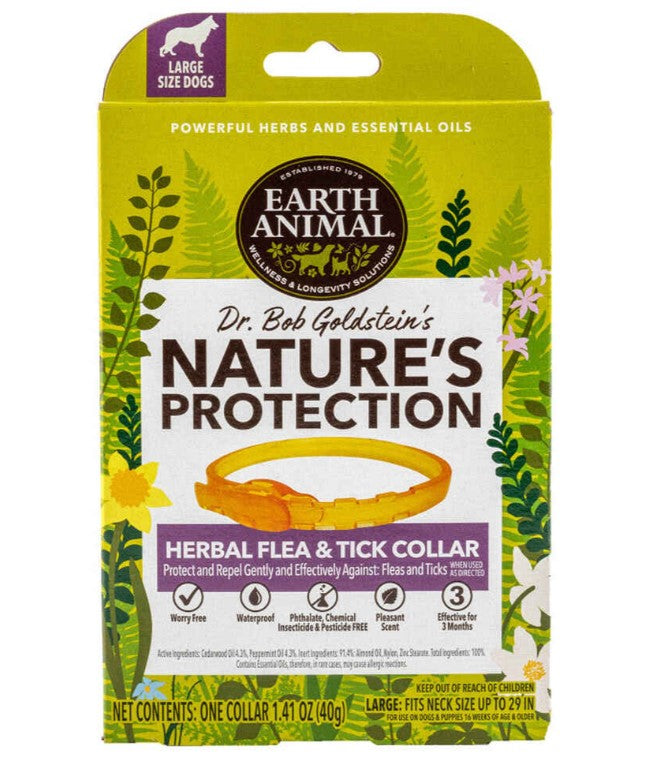 Learn More
Spread the Woof

Refer A Friend & Get $25! Are you a happy customer? Refer your friends to us and save $25.00 on your next purchase of Nature's Select Pet Food! Learn More
Need Help?

Contact us for personalized assistance! Our team is available weekdays Monday-Friday 7am to 4pm PST. Call: 714-993-5500
Shipping Info

We proudly ship all across the USA! Orders will be packed and shipped within 24 hours on weekdays. Free Shipping on Orders $40.00 or more. View our Shipping Policy.