Nature's Select is proud to support organizations across the U.S. doing great work to help shelter pets, help veterans and those in need, and beyond.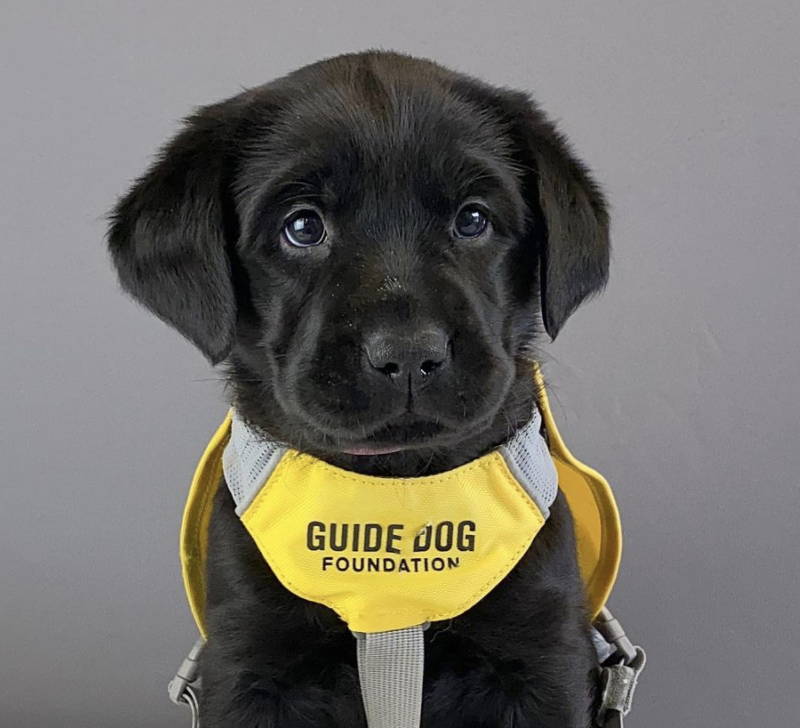 "Both the Guide Dog Foundation and America's VetDogs have had the pleasure of working in partnership with Nature's Select for many years. There are many dog food companies to choose from, but Nature's Select really stands out from the crowd. We feed Nature's Select to the hundreds of dogs who stay in our Training Center every year and we could not be happier with the experience. First and foremost, we feed Nature's Select because of the high-quality ingredients provided in the food. In addition, anyone who manages a kennel knows that even the most carefully designed kennel can be a stressful place to stay. And when dogs get stressed, they can have loose stool or diarrhea. Our organization has done on-site testing of dozens of dog foods over the years, and Nature's Select is the only formula of food that has drastically reduced the incidence of 'messy poop' among our population of dogs. Our dogs eat their Nature's Select Classic Recipe with gusto, and they maintain weight well on daily recommended portions. The combination of quality, palatability, and effectiveness in a sometimes-stressful kennel environment make Nature's Select products a top choice for our organization."
— Grete Eide, Chief Canine Officer
Guide Dog Foundation for the Blind & America's VetDogs of New York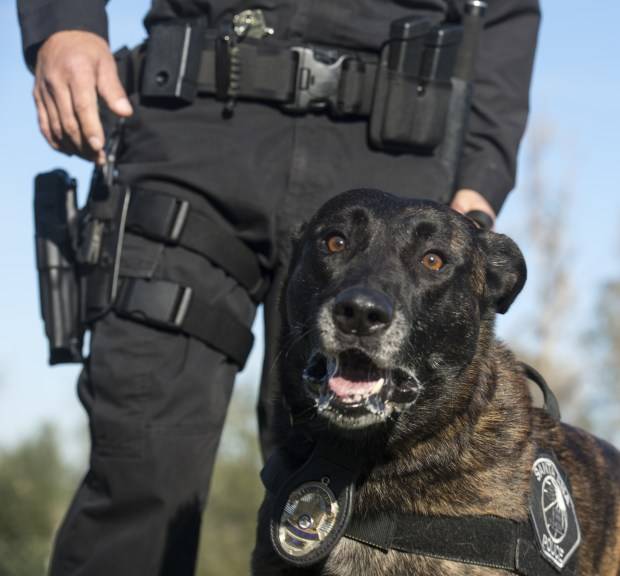 "My former partner, K-9 Puskas, has been on the Select Plus Recipe for awhile now and it has done wonders for his joints. Nature's Select Pet Food made such a different once we switched him during his last few years on the force. Though now enjoying the retired life, he is happier and healthier than ever before. We are so happy to have found Nature's Select, and now all of our K9s on the force feed this pet food and are seeing fantastic results. I can't wait to start my next partner on this pet food to keep her strong, active, and healthy throughout her entire career so she can carry on Puskas' legacy for Santa Ana PD. It means a lot to us officers that we have the support of such a great local pet food company who supports multiple departments across the country."
— Officer Luis Galleana, K-9 Handler
Santa Ana Police Department in Southern California
"We feed the Nature's Select Cold Water Recipe exclusively here at the Patriotic Service Dog Foundation and all of our service dogs in training are doing extremely well on it. We highly recommend Nature's Select Pet Food, and are so thankful for their support towards our mission to providing service dogs and therapy dogs for U.S. Veterans in need since 2018. Not only do they produce a fantastic product at superior quality made in USA, but they truly are great people doing good work to help raise awareness about the importance of supporting our veterans. Service dogs save lives, and we want to lower the 22 veterans taking their lives on average daily down to zero.
— Tom Tackett, President & Main Trainer
Patriotic Service Dog Foundation of Murrieta, California
"We've been feeding Nature Select kibble to our pups in training exclusively since 2017. Our pups are all thriving, strong, with healthy and shiny coats. Since we give free dogs to people with physical disabilities other than blindness, we mostly need larger dogs. We believe Nature Select food, with its high-quality ingredients, and exceptional attention to quality control is key to our dogs' health, and proper muscular and skeletal development. Several of our pups came to us at 12 weeks of age with no transitional food from their rescue organizations, and they never had any adverse reaction to eating only Nature's Select food. Amazing food...we highly endorse this product and this wonderful company!"
— Nancy Teague, Founder & CEO
Putnam Service Dogs of Brewster, New York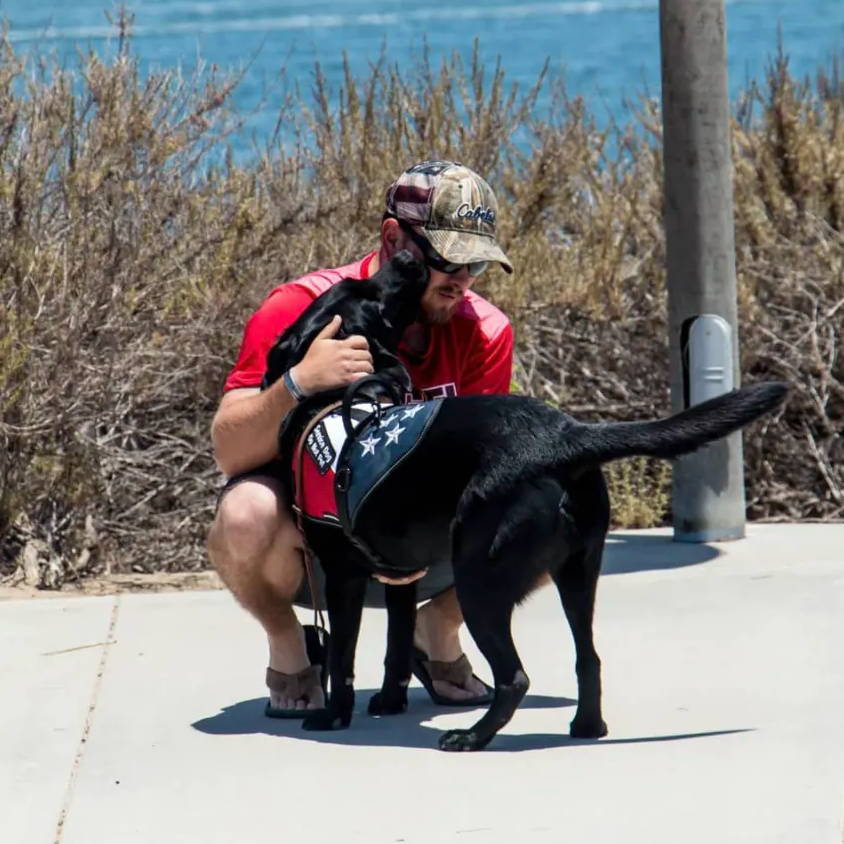 "All of our service dogs in training eat Nature's Select Pet Food and the results have been incredible! We train amazing service dogs for active military, veterans and first responders who have PTSD and/or a TBI. These are working dogs and it is imperative that they get the very best nutrition possible. It's always a pleasure to work with Nature's Select, as their staff is always helpful, courteous, and willing to work with our graduates as they go off to their new homes and help them find the best pet food nutrition to meet their needs."
— Gina Esoldi, CPDT-KA Program Director
Next Step Service Dogs in San Diego, CA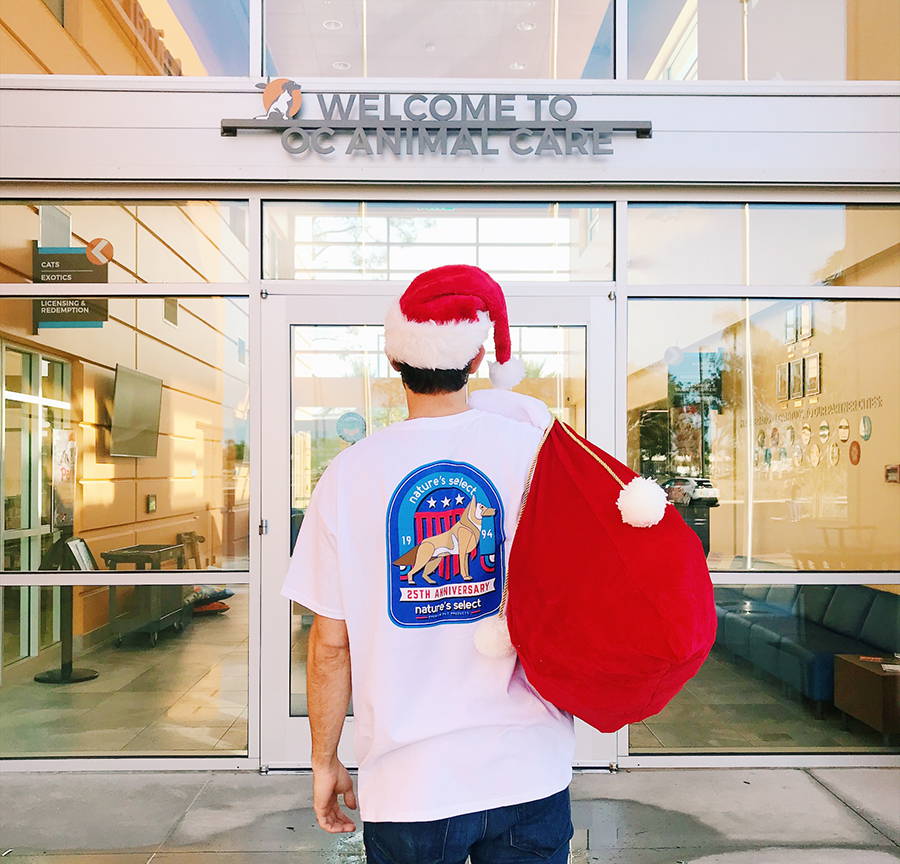 "Nature's Select Pet Food has been the in-house shelter food we feed all of our shelter dogs for many years since 2008. We are so grateful for the healthy nutrition the food provides our shelter dog residents. While our goal is to always find a happy home for all of our pets as soon as possible, often times we're so full that we have many long-term dogs here. Nature's Select keeps them healthy and does a great job of supporting us and promoting the importance of pet adoption all year long, especially during the holiday season. We have been honored to have them come during Christmastime to raise money, give donations of toys and treats, and film the video of them walking through our shelter and meeting the animals giving them love and in turn share those videos with the public and local community to help get these guys adopted. We are always happy to work with our Nature's Select friends and fellow SoCal businesses!"
— Brittany Hayes, Public Education Officer
OC Animal Care, Animal Shelter in Tustin, California
Interested in carrying our product or partnering with Nature's Select? Contact Us!
Thanks!
This field is required
This field is required
This field is required
This field is required
This field is required