Frequently Asked Questions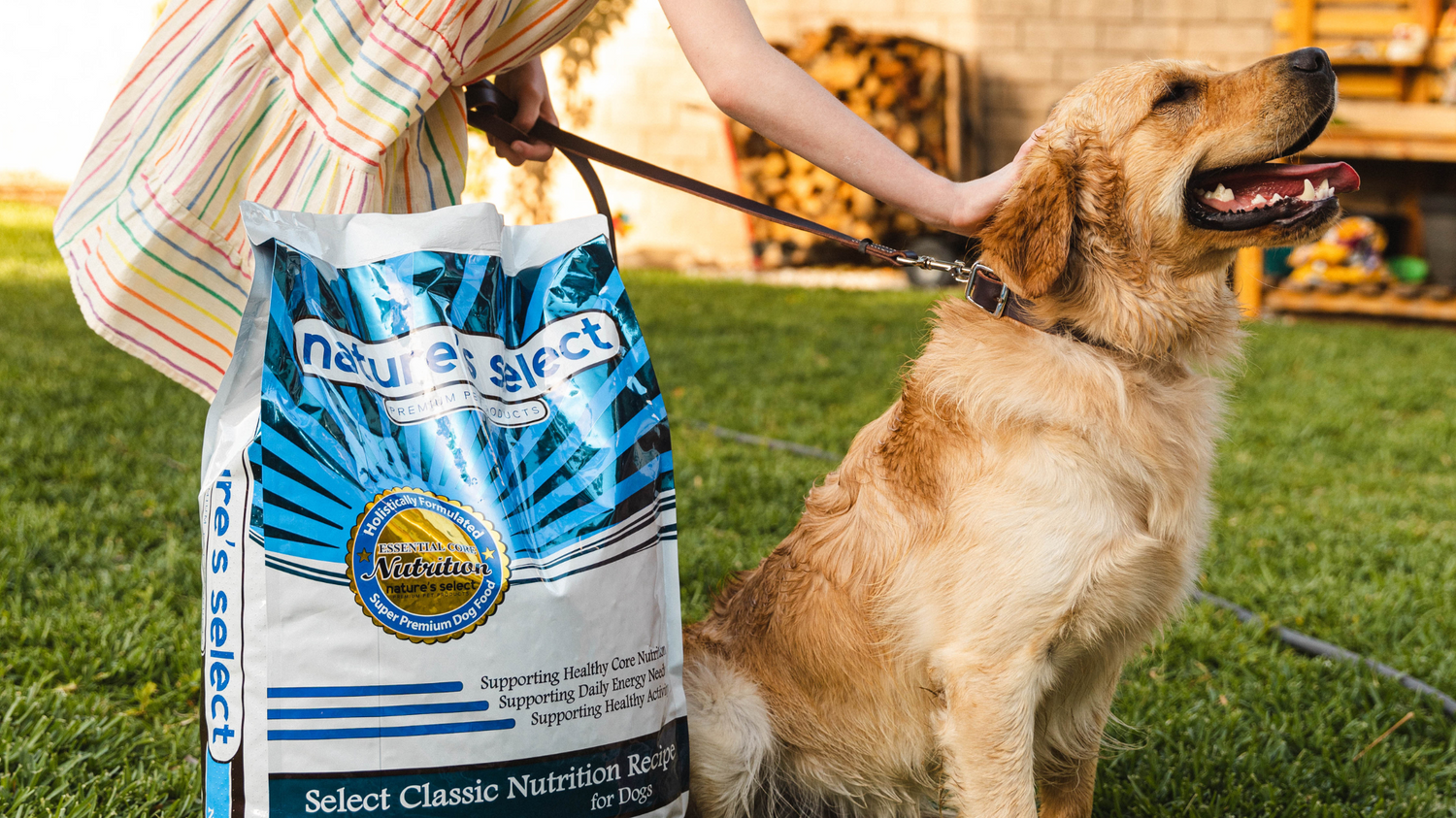 Is Nature's Select sold in local stores?

We have always been direct to consumers since we started this business back in 1994. You will not find our products in big box retailers, grocery stores, or big pet store chains. Why? Because our pet food is not made with harsh chemical preservatives, additives, or fillers, and in turn is not meant to sit on a shelf for months and months or in a warehouse for long periods of time.

Our goal is to get our pet food from our manufacturer in Texas - where it is made fresh bi-monthly - to our Nature's Select Distributors within 4 weeks or less, to make sure that by the time it gets to your door and in your pet's food bowl it is as fresh as possible! Some of our NS Distributors have started to partner with local, small mom & pop pet stores, pet groomers, doggie daycares, and pet hotels. You can find a complete list of where our pet food is sold by visiting our Locations Page.
How do I store my food to guarantee freshness?

Store your pet food in a cool, dry place. Any dry kibble pet food product is guaranteed fresh for up to a year after the production date or 12 months if properly stored away from heat and moisture. We recommend putting your pet food in a sealed container for best results.
How do I transition my dog to your food?

When switching your pet to Nature's Select food or from one Nature's Select formula to another, we always recommend a gradual transition. Normal bacteria in the intestine help your pet digest food. A sudden change in diet can result in changes to the number and type of bacteria and their ability to digest food, which can lead to intestinal upset. Therefore, a gradual transition helps your pet's digestive system adjust to a new food without causing loose stool or an upset tummy. We recommend a transition over a period of 7-10 days. Start with a mixture of 25% new food and 75% old food for 2-3 days. Then switch to a 50/50 blend for another 2-3 days. If the transition is going well, move to 75% new food and 25% old food for another 2-3 days until you are 100% on the new food. If at any time your dog starts to vomit, has loose stool, or appears constipated, slow the rate at which you are switching food.
Do you offer free delivery?

Since the beginning, Nature's Select Pet Food has always offered FREE home delivery for orders that have at least a $40.00 minimum. Free home delivery is a convenience we offer to our customers for regular local shipping, which will typically take between 1-5 business days to arrive to you from the time it is shipped from our warehouse locations. If your order is under our $40.00 Free Shipping minimum, then you will be charged a standard shipping fee of $15.00. If you have further questions about our shipping or delivery processes, please send us an email at info@naturesselectcorp.com
Is your pet food affordable?

Yes! Our pet food products remain competitively priced in the industry. It's also important to remember that while not all kibble companies are a superior product, kibble remains the most cost-efficient way to feed your beloved pet. Depending on which recipe you are looking at buying from Nature's Select, a typical 30 lb bag of our product contains 120 total 8-oz measuring cups inside the bag. If you know the number of cups per day you feed your dog, you can calculate the cost per feeding or cost per day to feed Nature's Select Pet Food. For example, a 30 lb bag of our Select Multi Protein Recipe costs around $60.00 on average (depending on where you are buying in the country). If you feed your dog 2 cups at each feeding, or 4 total cups per day, then you can divide 120 cups by 4 cups, which equals 30. That is the number of days on average it will take your dog to eat (1) 30 lb bag of Multi Protein Recipe. If you divide $60 by 30 days, that comes out to $2.00 to feed your dog per day on Nature's Select. You can also divide $2.00 by 4 which results in $0.52 cents per cup fed. That means it's only $1.05 per feeding based on the above feeding example!
Can I get a free sample?

We understand that the best way to discover the Nature's Select difference is for your dog to actually TRY our all-natural recipes! You can request free samples of our formulas based on availability of product. If you are unable to receive free samples of one of our formulas, be mindful that Nature's Select products have a 100% satisfaction guarantee. If, for any reason, you are not satisfied with our product, you may contact your local distributor for a replacement bag or refund. Return policies vary by location.
Common Questions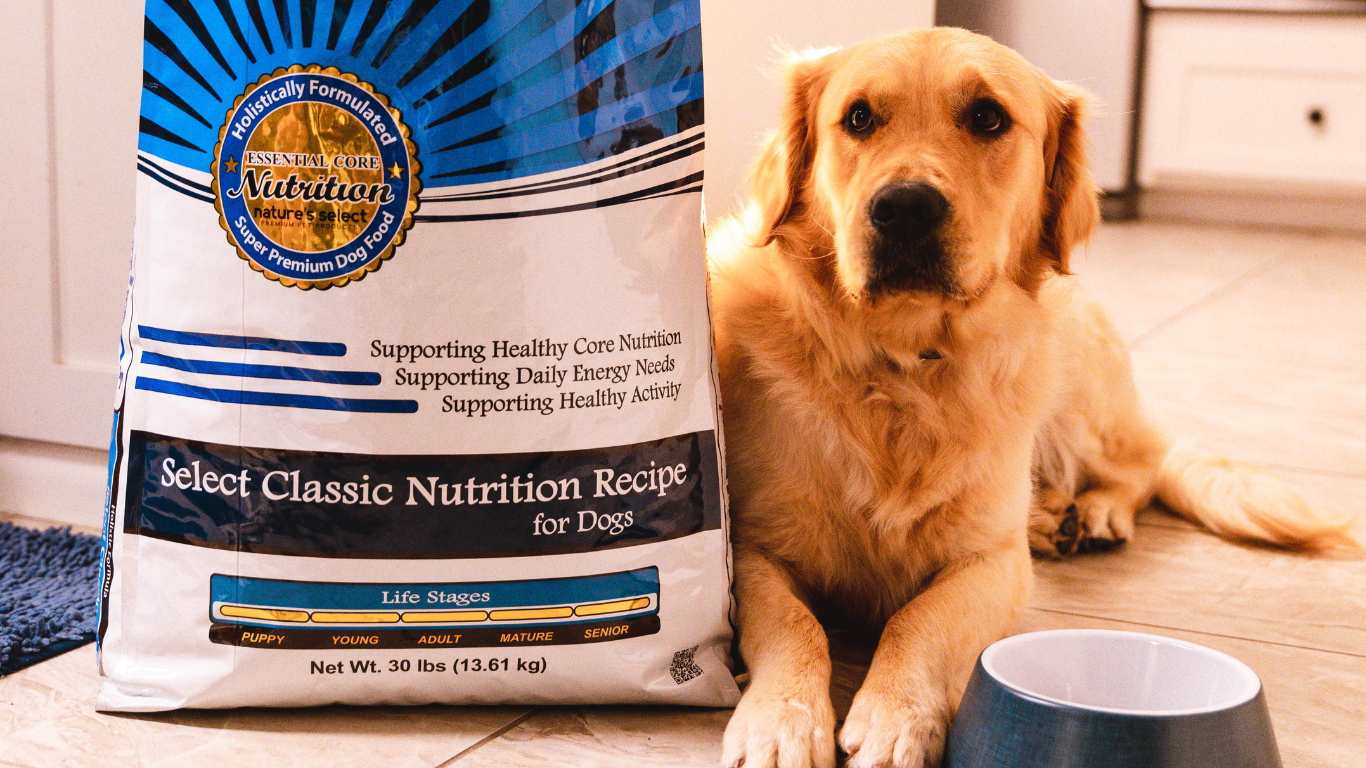 Where is your pet food made?

We are proud to produce all of our Nature's Select dry kibble foods in our Texas-based manufacturing facility. All Nature's Select products are MADE IN THE USA and have USA sourced ingredients with the exception of our lamb and green mussels which are sourced from New Zealand. All of our formulas exceed AAFCO (Association of American Feed Control Officials) standards.

"USA Made" refers to our product being made here in the United States. "USA Safe" refers to the USA approval of processing for our New Zealand Lamb recipe which has lamb that is sourced from New Zealand. All Nature's Select Recipes are made in the great state of Texas!
How long does your food stay fresh for?

Any dry kibble pet food product is guaranteed fresh for up to a year or 12 months if properly stored away from heat and moisture. We recommend putting your pet food in a sealed container for best results. Store your pet food in a cool, dry place away from heat and moisture.
Do you participate in feeding trials?

As a small family owned & operated business, we currently do not participate in any feeding trials at this time; however, our pet food recipes remain recall-free since we started the company back in 1994. Oftentimes, feeding trials are marketing ploys and paid gimmicks for large pet food companies to use to market the food. 
Who formulates your recipes?

Our internal Nutrition Team works diligently with third-party nutritionists to formulate the diets, design new products, handle product registrations and ensure compliance with regulations.

Our VP of Regulatory Affairs and Quality for Nature's Select Pet Food is one of the leading food safety experts in the United States. He, along with everyone in our company, works hard to ensure the safety of our products every day.
Do you have a full-time nutritionist on staff?

Our Vice President of Nutrition and Procurement is one of 12 nutritionists currently holding a Professional Animal Scientist certification in Companion Animal from the American Registry of Professional Animal Sciences (ARPAS). We also work with third-party nutritionists to validate our work, consult with us on research, and engage in open discussions about how to make sure our products continue to meet our high standards. We are highly rooted in science and continue to use the most proven, trusted ingredients available.
Are your pet food bags recyclable?

Our Nature's Select poly-bags are BPA Free and #7 classification for recycling; Most neighborhood areas are starting to accept these but it is dependent on where you live. Otherwise, these need to be recycled through a commercial composting facility. Our bag company is currently working on a new resin that will soon make our bags completely recyclable across the board. Most major shopping stores have recycle bins available for our poly-bags and are a certified drop-off area.
Nature's Select Ingredients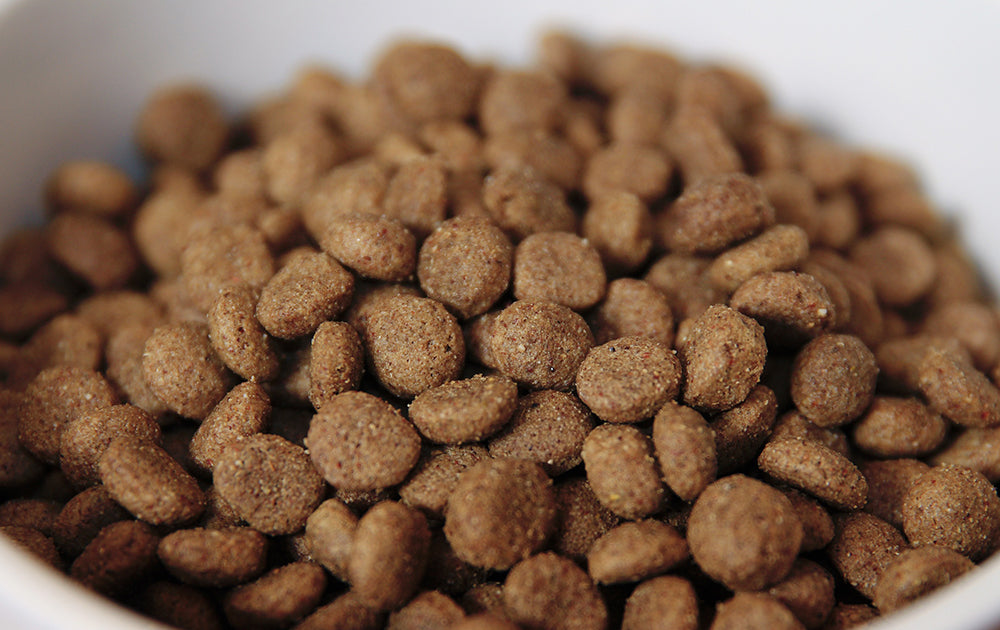 Where do I find feeding guidelines?

You can find our feeding instructions in two places. Our feeding instructions are located on the back of every bag of kibble as well as on our website where feeding guidelines for each of our formulas are listed. Let's keep in mind this is the suggested feeding amount for an active adult dog. The serving size may increase or decrease a bit depending on your dog's physical activity and age. If you are looking to promote weight loss, go with the lesser recommended amount according to weight. If you are looking to increase weight, go with the greater recommended amount.
Why are meat meals superior in a pet food?

Great question! Although it is a quality ingredient, chicken by itself is about 80% water. After cooking, most of that moisture is lost, reducing the meat content to just a fraction of its original weight. Ingredients on a pet food label are listed in descending order by weight. When you see chicken as the first ingredient in pet food, this is before it's cooked. Once cooked, the percentage of chicken in the formula is much lower due to the loss of moisture. Chicken meal is considered a meat concentrate and contains nearly 300% more protein than fresh chicken. Chicken meal does not contain by-products such as beaks, feathers, or feet.

Our meat meals are considered a meat concentrate that contain nearly 300% more protein than fresh chicken, lamb, beef, or fish by itself. Nature's Select meat meals do NOT include bone or internal organs. Learn more about our meat meals here.
Are your products GMO Free or Gluten-Free?

GMO: We are GMO-free except in the formulas that contain rice. The following products are GMO-free: Select Multi Protein Recipe (Beef, Chicken, Pork), Select Cold Water Recipe (Menhaden Fish), and our Grain Free Products (Farm Fresh Recipe, Coastline Catch Recipe, Range Hearty Recipe); all other Nature's Select Products are not GMO-free. However, we do have a complex diversity of ingredients in our products and in such ratios, that the GMO aspect is really very small. As for Nature's Select, we have been and will be prudent in using the finest and safest ingredients from the best sources we have available.

Gluten Free: All our formulas are either grain free or made from gluten free grains.
Where are your ingredients sourced from?

The quality of our ingredients is extremely important to us. We source our ingredients from valued and trusted suppliers who are dedicated to providing the very highest-quality ingredients available on the market today. The majority of our ingredients are locally sourced in the state of Texas. We are one of only a few pet food manufacturers that uses the amino acid complex minerals from Zinpro Corporation, which has the research to prove its minerals are better absorbed and provide a well-documented response when being fed. Many of the big-name brands still use predominantly inorganic forms of trace minerals or less bioavailable forms of organic trace minerals.
Which recipe should I choose for my dog?

That depends on several factors, including your dog's age, activity level and specific health needs. We encourage you to Contact Us directly for a personalized pet care consultation, our team is happy to help you! 714-993-5500
Why choose Nature's Select for my pet?

Our pet food is made fresh monthly to ensure our product is highly palpable, easily digestible, and quickly devoured by the time it arrives to your doorstep and in your pet's food bowl. We are direct to consumer and a small family owned company, allowing us more quality control over our products. Food safety is our top priority which has resulted in zero recalls in our 28+ years doing business! Our food is highly recommended and top rated by dogs all over America.
Shipping & Returns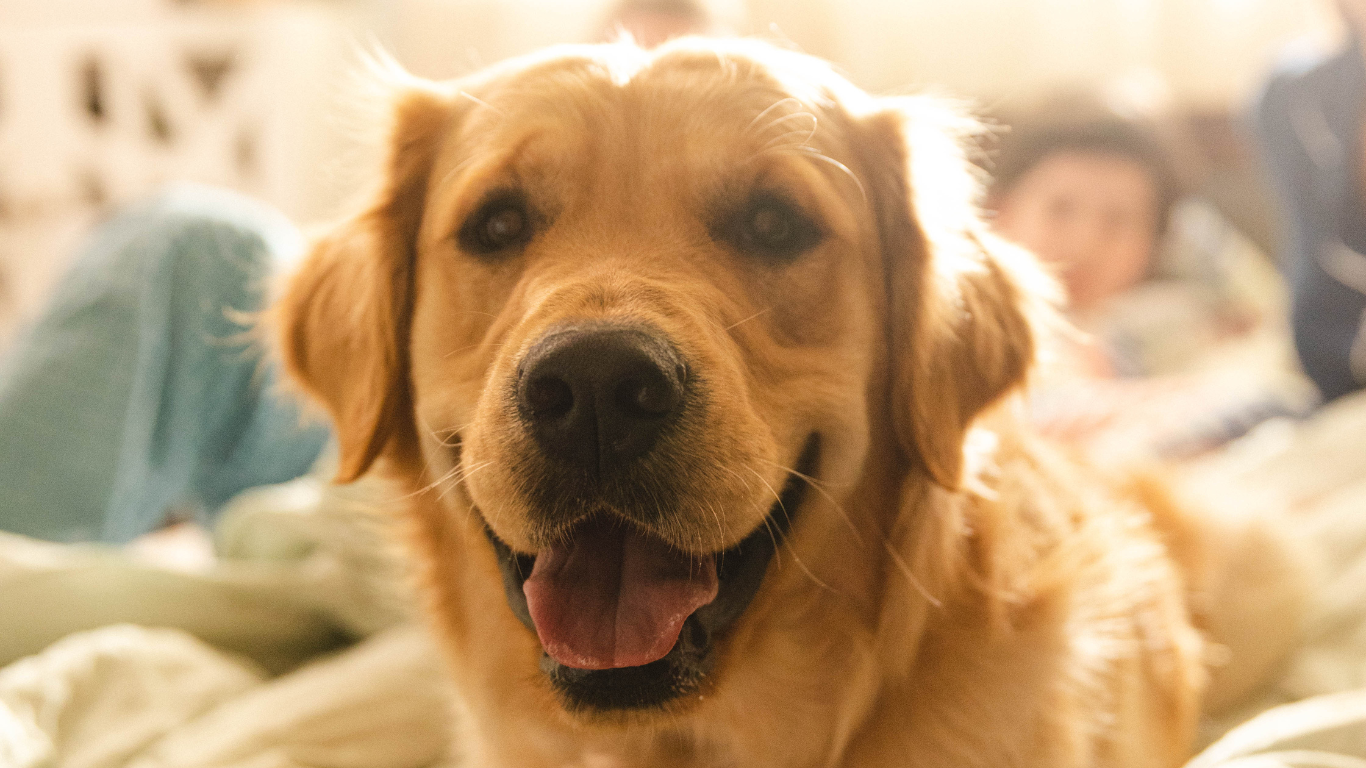 What is your return policy?

Our goal is to consistently exceed our customers' expectations and our success is dependent on your happiness. If, for any reason, you're not satisfied with our products and home delivery service, then we're not satisfied. Note: Refund & Exchange policies do depend upon your local Nature's Select Distributor's discretion.

Our return policy lasts 30 days. If 30 days have gone by since your last purchase, unfortunately we cannot offer you a refund or exchange. To be eligible for a return, your item must be unused and in the same condition that you received it (Sealed Bag, Unopened). It must also be in the original packaging/shipping box if possible. To complete your return, we require a receipt or proof of purchase - no exceptions. Please do not send your purchase back to the manufacturer if opened!

Examples of non-returnable items:

- Gift cards

There are certain situations where only partial refunds are granted (if applicable):

- Missing items in an order

- Any item not in its original condition, is damaged or missing parts for reasons not due to our error

- Any item that is returned more than 30 days after delivery
How can I get a refund?

If you are approved for a refund, then your refund will be processed, and a credit will automatically be applied to your credit card or original method of payment, within a certain amount of days (7-10 business days if not sooner).

If you would prefer a return in store credit to shop at Nature's Select Pet Food, that can be arranged as an alternative method. If a refund window is past the 30-day mark from the date of original purchase, then we can ONLY offer store credit as a way of offering a return amount, no exceptions. Only regular priced items may be refunded, unfortunately sale items cannot be refunded.

**Non-Nature's Select Items are exempt from exchanges, returns, and refunds unless the item is expired or damaged upon arrival.

Of course, we have always abided by "Satisfaction Guaranteed" since our early days as Paul's Pet Food Delivery Express. We want to do our best to make sure that YOU and your pet are happy! For special situations and scenarios, we will handle returns and/or refunds on a case by case basis, including:

If your pet dies after you placed an order/received the order in 30 daysIf your pet stops eating or liking our pet food and you let us know right away within 30 daysIf your item(s) are damaged, missing, or incorrect within our 30 day window

In some of the special cases above, please contact us so we can rectify the issue accordingly. Please call us weekdays 7am-4pm PST (714) 993-5500 to speak with a live representative. If we are unavailable, please leave us a message and be sure to include your name, phone number, and order number. You are also welcome to send an email to orders@naturesselectcorp.com
My pet died after I got my order. What now?

First of all, we are so sorry to hear about the passing of your beloved pet. It's never easy losing our furry family members - and our thoughts & prayers are with you during this difficult time. We will always work with you about returning an unopened bag of pet food, or offering a full refund if it's been within 30 days of purchase. Past that timeframe, we are more than happy to offer full store-credit that never expires for the item purchased for you to use at a future date when you are ready to buy more pet food when the time is right for you.
Is my item eligible for an exchange?

We only replace items if they are defective or damaged due to shipping error or our warehouse/manufacturer error. Examples would include a ripped or opened bag, damage to the original seal, a hole in the bag, spilled pet food, etc.

If your bag of Nature's Select Dry Food (dry dog kibble and dry cat kibble) looks or smells off to you, please take a photo of the outside of the bag, the inside of the bag with kibble in sight, and note the "best by" date on the top of the back panel, and be sure to include all information and send to our team so we can get a replacement sent out to you accordingly. We guarantee freshness, always!

If you need to exchange for the same item, send us an email at info@naturesselectcorp.com
I forgot to skip or cancel my subscription. Help!

If you are a Nature's Select Subscription Member, you are agreeing to recurring orders being shipped on a recurring basis and your card being charged accordingly. It is your responsibility to edit, skip, or cancel your subscription BEFORE an order ships out if you do not want or need Nature's Select subscription items. Otherwise, you will be responsible for any associated restocking or shipping fees associated with returning the subscription order, and refunds will be handled on a case by case basis.

Of course, if it's a situation where your pet passes away by the time your order ships, we completely understand the delicate situation and will work with you to issue a refund and return accordingly. If you need direct assistance, please call us (714) 993-5500 so we can speak with you directly.
How do I ship my eligible item for a return?

To return your unopened, non-damaged pet food product product, you should mail your product to our Nature's Select Headquarters located at: 1621 N Orangethorpe Way, Anaheim CA 92801, United States. Note: You will be responsible for paying for your own shipping costs for returning your item. Shipping costs are non-refundable. If you receive a refund, the cost of return shipping will be deducted from your refund. Depending on where you live, the time it may take for your exchanged product to reach you may vary based on your exact location.
Miscellaneous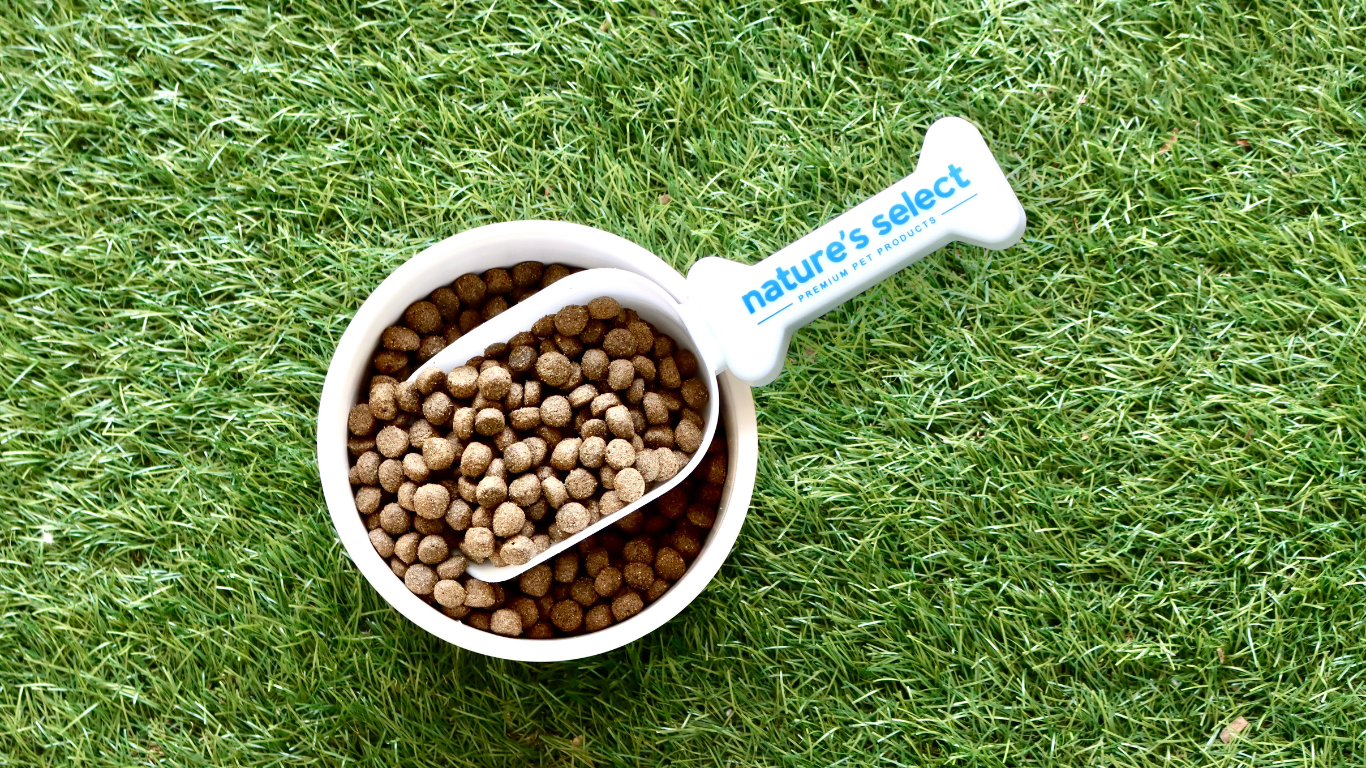 I just moved out of state. Can I still order?

Absolutely! Let's find a Nature's Select Distributor closest to your new home area. Please visit our Locations Page.
How often do I feed my puppy?

In general, puppies need to have more scheduled feeding times per day than an adult dog. This is because a puppy's body is in growth mode, and needs a constant supply of nutrients in order to be healthy. Most puppies will benefit from a diet that has their daily food portion divided into three feedings per day. New puppies, in general, do not eat a lot during their first few days in a new home. This is normal. Once they settle in they will start to eat again.
I have an opened bag of pet food I won't use...

While we cannot accept returns of opened bags of pet food, we do have a few suggestions. Sometimes our pets stop eating a recipe for any given reason, your pet passes away, or you just have extra food your pet will not eat. We always recommend donating the pet food to a local animal shelter if possible (they always need donated food) BUT if that's not feasible for you, you are welcome to donate it to a friend, family member, or neighbor.
What do I look for in a pet food recipe?

Read the label! High quality ingredients are essential for healthy food. The first ingredient should always be a meat or fish protein. Whole meats, whole grains, and natural preservatives are key components of the healthiest pet food. Pay attention to the protein ratio. A pet food with 20-30% protein is ideal. The bag should also be dated for freshness. Every bag of Nature's Select pet food has a "best buy" date stamped onto the back of the bag. It is recommended that the bag is used before that date; however, the food is perfectly safe to feed to your pets after that date, it just loses some potency after that date. It's important to remember that a "best buy" date is not the same as an "expiration date". All Nature's Select formulas are free from corn, wheat, soy, gluten, and any other processed grain by-products. We have NEVER been challenged on nutrition! At Nature's Select, we have kept our formulas current with the latest nutritional advancements to maintain a high level of nutrition. All Nature's Select formulas are formulated to meet or exceed the nutritional levels established by AAFCO Dog Food Nutrient Profiles.
What should I avoid in a pet food?

Avoid inexpensive, less nutritional ingredients and fillers. Corn, wheat, soy, and animal by-products are fillers that lack the nutrition your pets need. Meat by-products consist of organs and parts not desired for consumption. They can include bones, blood, intestines, lungs, heads, feet, and feathers. We think it's important to use specific ingredients such as chicken meal or brown rice. That way, you always know exactly what you are getting. When brands use ingredients such as poultry by-products, the ingredients can change from bag to bag. You may get chicken in one bag and turkey in the next. Changing ingredients suddenly can cause digestive upset. Most fillers can be linked to excessive waste, poor nutritional absorption, and skin problems like excessive scratching and hair loss. Also make sure there are no chemical preservatives such as BHA (butylated hydroxyanisole), BHT (butylated hydroxytoluene), or ethoxyquin. These preservatives are potentially cancer-causing agents. The long-term buildups of these chemicals in your pet's body have not been thoroughly studied and may ultimately be harmful.
How long have you been in business?

Nature's Select was started by Paul and Diana Cavanaugh in Orange County, CA in 1994. They began with a simple idea: to deliver all-natural pet food to your door, using the freshest and finest ingredients at prices that fit your budget. Fun Fact: Nature's Select was the very first pet food delivery company of its kind in Southern California! Read Our Story
Payments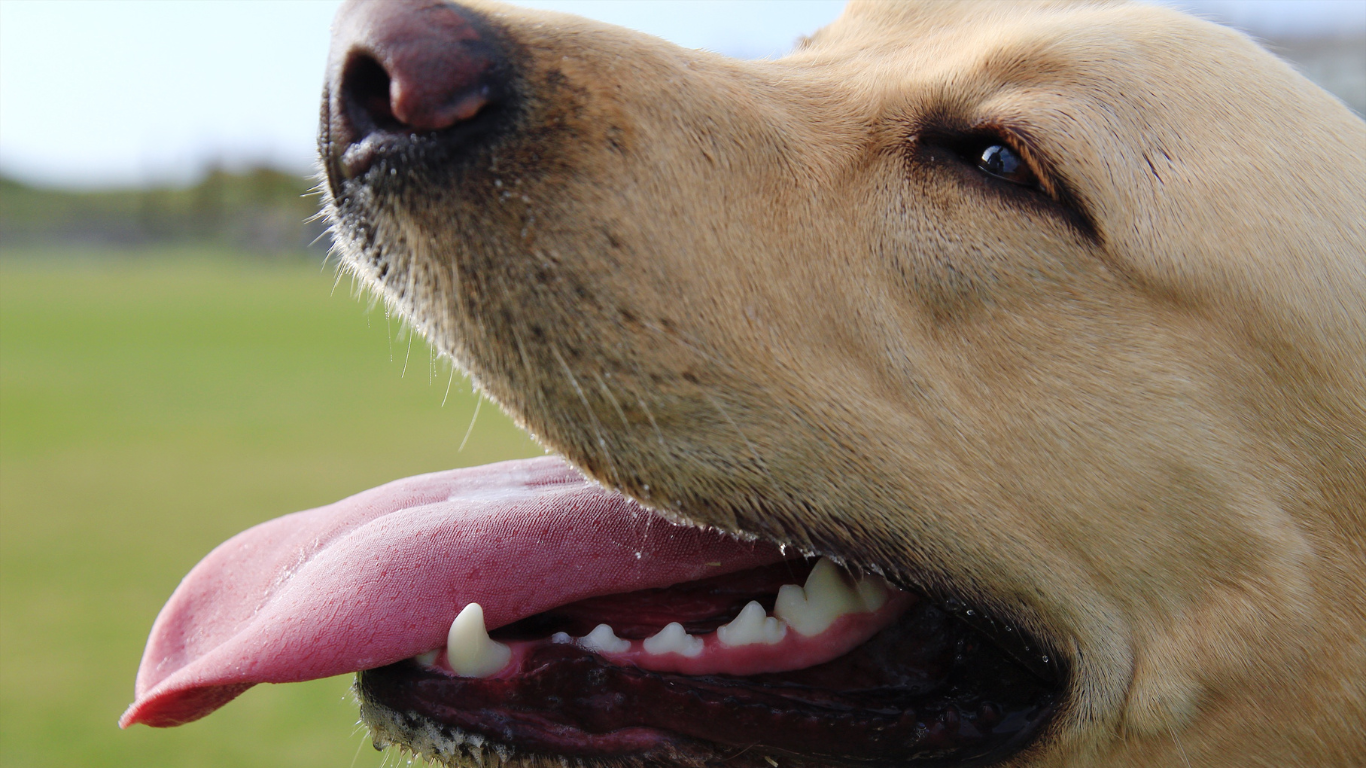 Do you store my card information on file?

Nature's Select Pet Food no longer stores your payment information on file since March 2020. This was due to compliance updates to ensure our customers' data, privacy, and safety protection. At this time if you prefer to not give your payment information to us online or over the phone at the time of a reorder, we recommend you sign up for a pet food subscription! Enter your payment info once and it will automatically process future orders on a schedule you choose.
How can I pay for my pet food order?

When you shop with us online, you have some options to pay. When placing a one-time order on our website you can choose to pay up-front with Shop Pay or you can use Shop Pay Installments to break up your payment into 4 biweekly payments. If you're signing up for a recurring subscription order you will be directed to pay using a preferred credit card on file.
What payment methods do you accept?

We accept Shop Pay, Shop Pay Installments, American Express, Mastercard, Visa, Discover, Debit Cards and Google Pay. We DO NOT accept Venmo, PayPal, Meta, or BitCoin.
How do I sign up for a 5% off pet food subscription?

For eligible Nature's Select products you can sign up for a pet food subscription online. Subscribe & Save 5% on Subscriptions! You choose how often your pet food order comes. Skip or cancel anytime. For further assistance please reach out to our support team 714-993-5500
I have a $25 Referral Reward. How do I redeem?

Thanks for referring a friend to us! We appreciate your spreading the "woof" about our pet food business. You can call us weekdays during our regular business hours to redeem over the phone 714-993-5500 or you can send us an email to orders@naturesselectcorp.com and we will apply it to your next one-time pet food order! Note: Referral Rewards expire after 6 months and cannot be combined on the same transaction. Rewards or Discounts cannot be applied toward subscription orders.
Which payment methods are accepted for Shop Pay Installments?

Shop Pay Installments is available for purchases made using a credit and debit card. Capital One cards aren't accepted. Customers that choose a monthly payment option can only pay with a debit card.
Need more help? Contact us!