Does your dog suffer from allergies? Skin issues such as itching or scratching? Do they bite their paws or shake their ears often? Your dog may have an intolerance to a certain ingredient that can trigger unpleasant reactions. Don't worry - we can help!
Dogs with white fur or pink skin, Purebreds, and specific breeds are known to have certain allergies. We can help you uncover these triggers and discover a solution.
If your dog consistently has loose stool or tends to be overly gassy, then it most likely means she has digestive issues or may have a sensitive tummy overall.
If your dog tends to shake her ears, bite her paws, or constantly scratch, she very well may be allergic to a certain ingredient or group of ingredients.
Our selection of freeze dried products are ideal for dogs who suffer from allergies and need something simplified.
Find DIY recipes, tips & tricks, customer testimonials, and pet nutrition advice now on our blog.
Even with the ideal pet food recipe, some dogs require extra help with supplements. Discover additional solutions below.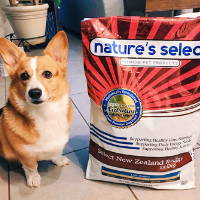 "Corgis tend to be a bit gassy so I need something for my extra sensitive tummy. I love the Nature's Select New Zealand Recipe! The lamb is easy on my stomach and my stinky gas has gone away."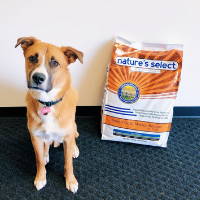 "While I love meat, I tend to do better on a fish-based pet food. My skin and coat look amazing and I get compliments all the time about how shiny my coat is!"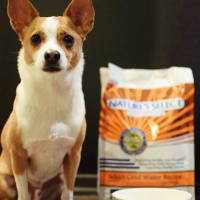 "I'm really picky with food + have some allergies (watery eyes & hotspot patches) but since switching to Nature's Select I'm always ready to eat & the watery eyes have gone away! Bonus points: my teeth are cleaner, my stinky breath is gone & my poops are healthier!"